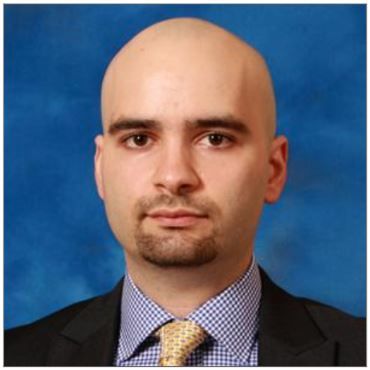 Dr. Bijan Ameri
──
Dr. Bijan Ameri is an orthopaedic spine surgeon from Yale University with expertise in both surgical and non-surgical treatments of the neck and back. Dr. Ameri's philosophy is to utilize conservative options for his patients to avoid any unnecessary treatments. If patients require surgery after these non-operative options, he can offer them a broad spectrum of spine surgeries including the most modern techniques.

A Southern California native, Dr. Ameri attended University of California, Irvine for undergraduate studies in Biological Sciences. He then relocated to attend medical school at Touro University Nevada.  Upon graduating at the top of his medical school class, Dr. Ameri again relocated to Fort Lauderdale, FL where he completed residency training in orthopaedic surgery at Broward Health, a medical center with level 1 trauma designation. Dr  Ameri was immersed in orthopaedic care and techniques during his training with world renowned faculty including Dr. Harry Shufflebarger, a prominent scoliosis surgeon credited with many of the techniques used in modern spine surgery. Dr. Ameri served as the Chief Resident and won the Resident of the Year and Professionalism in Medicine Awards. Dr. Ameri also published multiple scientific research articles, book chapters, and was even a recipient of research grant funding.

Following the completion of his orthopaedic surgery residency, Dr. Ameri further advanced his training by completing the combined neurosurgical and orthopaedic comprehensive spine surgery fellowship at the prestigious Yale University School of Medicine.  There, Dr. Ameri's thorough fellowship training included treatment of degenerative, traumatic, neoplastic and infectious conditions in addition to spinal deformity and sacroiliac disease. This training encompassed both a tertiary care center and a dedicated spine surgery institute, preparing Dr. Ameri to treat an extremely diverse range of spine pathology. This broad scope of training also allows Dr. Ameri to utilize conservative and surgical approaches, including everything from endoscopic and minimally invasive approaches to traditional open surgical techniques, all depending on the individual needs of each patient.

Dr. Ameri treats both simple and complex neck and back disorders which often involve sport and work injuries in addition to traditional trauma-related causes.  He thrives on overcoming the complex challenges faced in orthopaedic and spine surgery. Dr. Ameri's meticulous attention to detail rivals only his dedication to helping his patients recover from their ailments and return to their favorite activities. With rigorous academic medical training and professional bedside manner, Dr. Ameri ensures his patients receive the absolute best orthopaedic and spine care available.