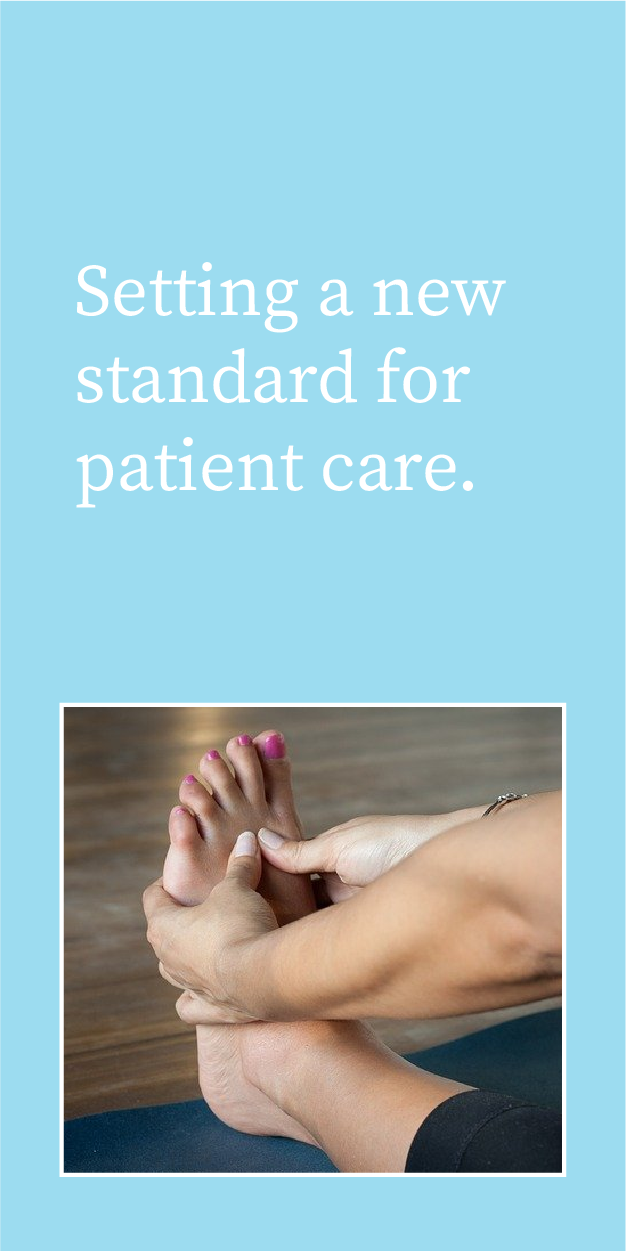 Treating Foot and Ankle Pain,
Disorders at Pasadena Orthopedics

──
Your feet and ankles contain a full quarter of the bones in your entire body. Not to mention the fact that, when you are standing, they take the strain of several times your body weight with each step you take. For active people, you may also be just a hop, skip, or jump away from a foot or ankle injury that requires medical attention. For all of these reasons, if you need help from an orthopedic specialist to heal or prevent injury to these vital bony areas, having an expert is essential.

Dr. Sara Shirazi is our board-certified physician and podiatrist responsible for foot and ankle care at Pasadena Orthopedics. She is experienced in providing comprehensive care for the many conditions and disorders of the foot and ankle.
Amanda, a patient of ours, had this to say on Yelp:
☆☆☆☆☆
"Dr. Sara Shirazi is incredible! I had an appointment with her to address pain in my toe. She was able to quickly diagnose the issue and carefully perform the procedure so I could find immediate relief from my pain. She walked me through each step of the process and provided clear instruction for post-surgery care. Recently, when I had a change in insurance, she was able to work with me on a very reasonable payment. On top of that, the staff at the office are very kind, thorough, and punctual. I would HIGHLY recommend Dr. Shirazi and her team to anyone looking for a podiatrist in the Pasadena area!"
Foot and Ankle Disorders

──
From diabetes, neuropathy, fungal nails, and athlete's foot, to arthritis and injury, treatment is available.  Relief and improvement can be obtained.  We are specifically trained to treat these and other disorders of the foot and ankle to improve your quality of life.

In addition to those listed above, some of the foot and ankle conditions we commonly treat include:
As a foot and ankle doctor, Dr. Shirazi is uniquely qualified to diagnose and treat conditions affecting the important--though tiny--bones, ligaments, tendons, and joints in the foot and ankle. As a podiatrist, she treats feet and ankles as a functional biological unit, making sure to retain maximum function and limited pain for such essential parts of a healthy, mobile body.

If you live in or around Pasadena,
Glendale, or San Gabriel Valley
California, and have noticed a change for the worse in your feet or ankles, don't hesitate to call
626-517-0022
or
contact us
today to make an appointment. We want to get you back on your painless feet as quickly as possible.

If your condition is more severe, it may require surgery to correct, but the top orthopedic surgeons at Pasadena Orthopedics are more than prepared to help with surgical options--including shoulder replacement surgery--to minimize postoperative pain and recovery time. The sooner you can safely get back to your normal activities, the better.