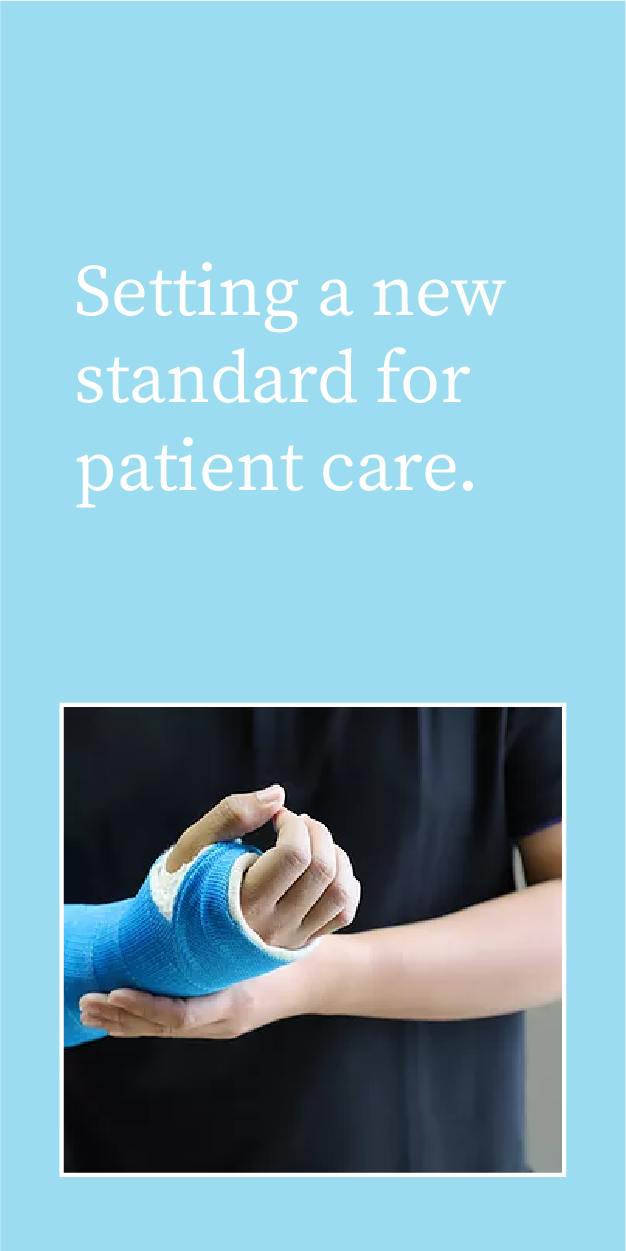 Fracture Care with Orthopedic Surgery Specialists, Pasadena, CA

──
Fractures can be disabling.  Our orthopedic and podiatric physicians at Pasadena Orthopedics specialize in optimizing treatment for return of function as soon as possible. Some fractures require surgical intervention for optimal outcomes, but some fractures are best treated with other modalities. Whatever the path to healing, if you have a bone fracture, seeing a qualified, capable doctor is essential.

Some of the common types of fractures we treat include:
Tibia-fibula fractures (lower leg)

Femur fractures (upper leg)

Radius-ulna fractures (lower arm)

Humerus fractures (upper arm)

Scapula fractures (shoulder blade)
Treating Fractures:

Non-Invasive Treatments and Minimally-Invasive Surgery

──
As mentioned above, while some fractures do require surgery to repair and stabilize, others can heal with non-invasive treatments. Our expert orthopedic doctors and surgeons are experienced in helping patients decide which is the best course for the best possible outcome.

Some non-invasive fracture treatments include:
Immobilization: Depending on the kind of injury you have and what activities you will continue to do during recovery, fiberglass casts, removable braces, or splints may be used, each with its own benefits in providing support to the fractured area.
Slings: For arm and shoulder injuries, taking the strain off the affected area by putting the limb in a sling can reduce pain and speed healing.
If these common treatments are insufficient, we move to surgery options (beginning with minimally-invasive) such as:
Arthroscopic Surgery: 

Specific to joints, arthroscopy uses cameras and smaller incisions to monitor and assist fracture fixation.

External Fixators: To temporarily stabilize a very unstable fracture in bony areas like ankles and knees, or in particularly fragmented long-bone fractures, external fixators are metal devices used to hold the affected bones in place until another stabilizer like a cast or a brace can be used.
Plates and Screws: Our orthopedic surgeons are experienced in using most often permanent, and sometimes temporary, surgical plates and screws to hold fracture fragments in the correct alignment long enough for the fracture to heal. 
The most important thing regarding bone fractures is to get them properly assessed and treatment started as soon as possible. This increases the likelihood of a properly-healed fracture with minimal complications in later life. To get the proper care for your broken bone, call
626-517-0022
or
contact
Pasadena Orthopedics today to make an appointment.